Oleg Oprisco is a talented Ukrainian photographer who likes experiment new things in the field of portraiture, landscapes and minimalism. These mixes give amazing and inspiring photographs. His works have been selected by Phototrend in our last article on ArtPhotoLimited. Here is the interview of a virtuoso of colors.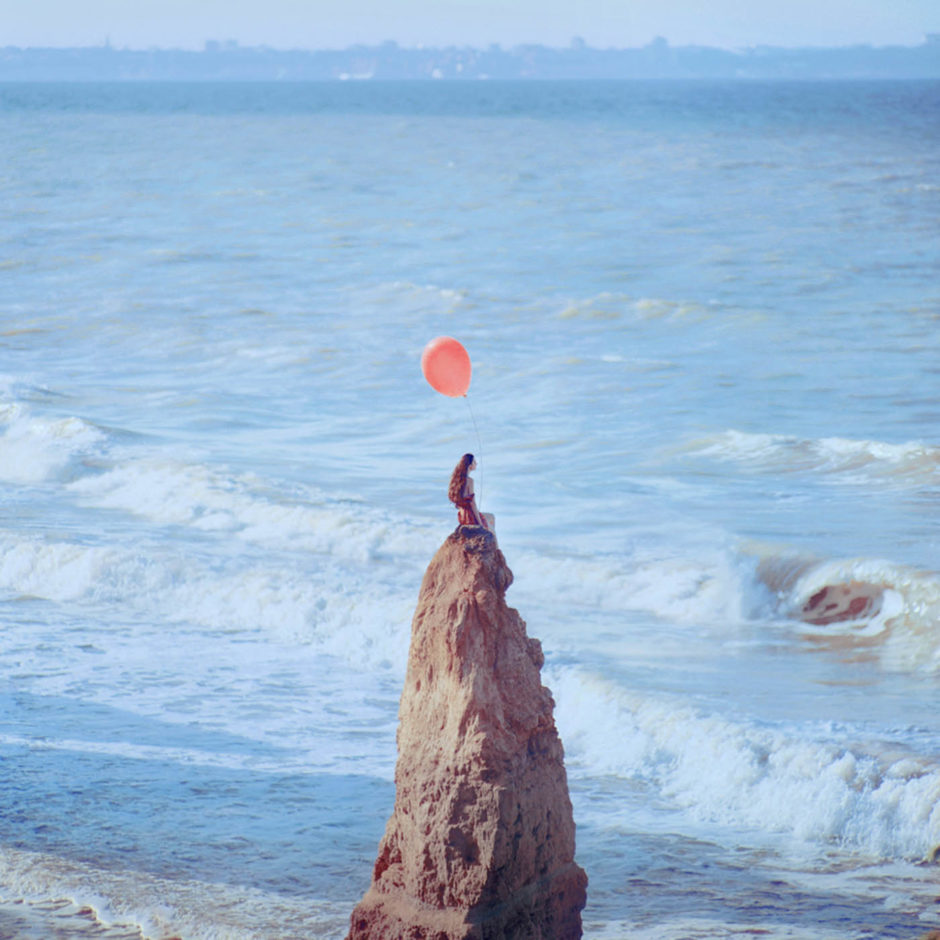 Who are you? Where do you come from?
I am Oleg Oprisco and I was born in the small town of Lviv, in western Ukraine.
Why did you dedicate yourself to portrait?
When I was 16 years old, I began working as an operator in a small photolab. As an operator, part of my job was to adjust all the pictures that the photo lab printed. I had a few buttons to control the color, brightness and contrast. I lived for several years in "reality show" mode, observing every day life. I have visited thousands of weddings, birthdays and many other special occasions. I could do this forever, in what I call "robot" mode. This means working seven days a week for several months. This experience taught me what colors people like. I am using this information to this day.
At this time I started taking photos of friends and acquaintances. I experimented with many genres, but it was portrait photography that brought me the most pleasure. At age 18, I moved to Kiev where I worked as an assistant to a famous advertising photographer. I was making money, but I lost my creativity. For a long time I thought that was all I was able to do until I tried to shoot on medium format film. That changed my life.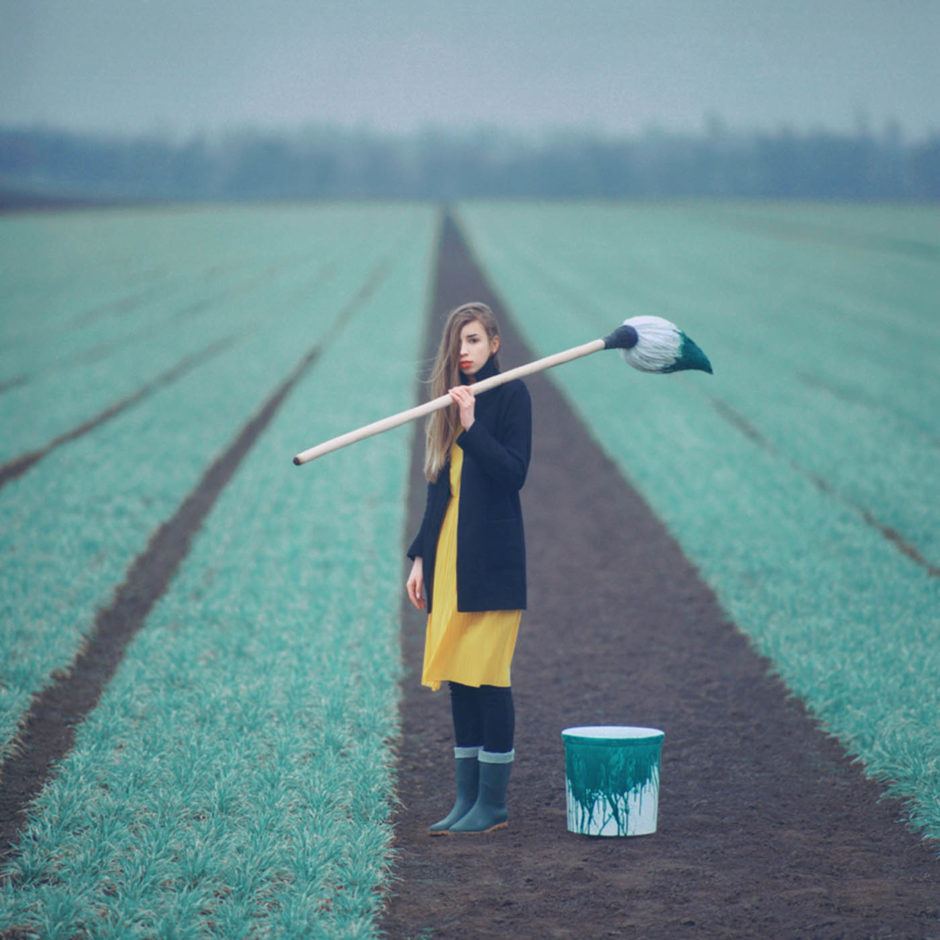 Who are the artists and photographers that inspire you? Why?
It's difficult to advise something original. I have a standard list of the legendary representatives of classical photography and painting.
I like to seek inspiration in the life around us. All my photos are the improved and enlarged scenes of our life and our thoughts, dreams.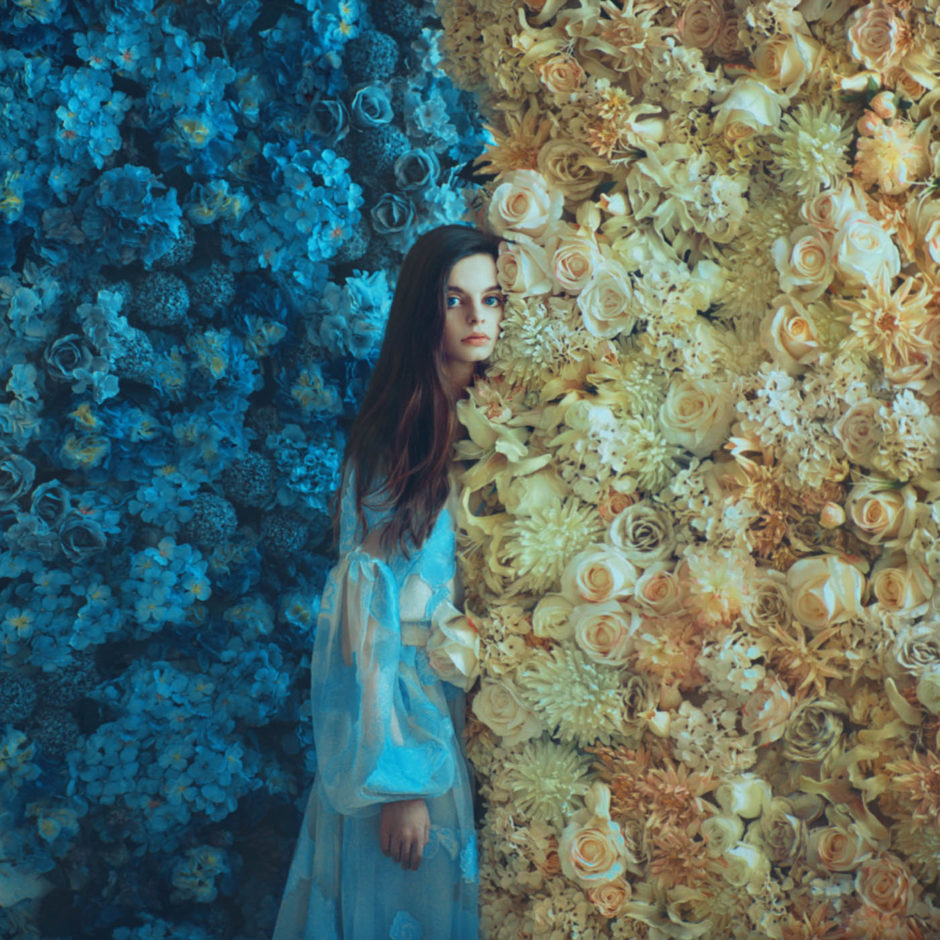 How did you find the model? And your landscape?
It all depends on the ideas. I try to strike a balance, that no element stands out and not distract from the image. This applies to the choice of model, hairstyles, dresses and props. Everything must be harmonious.
But most frequently in my frame, I choose skinny model, with brown or red hair.
About landscape, I love work in areas where a lot of space, as a field, the sea or the mountains. It's an endless source of inspiration. I travel a lot, but my home and work base is Ukraine. This is a very beautiful country, which has a variety of landscapes and places. I think to spend weekend in Kiev or Lviv or Odessa is a great decision and I recommend it to all our readers 🙂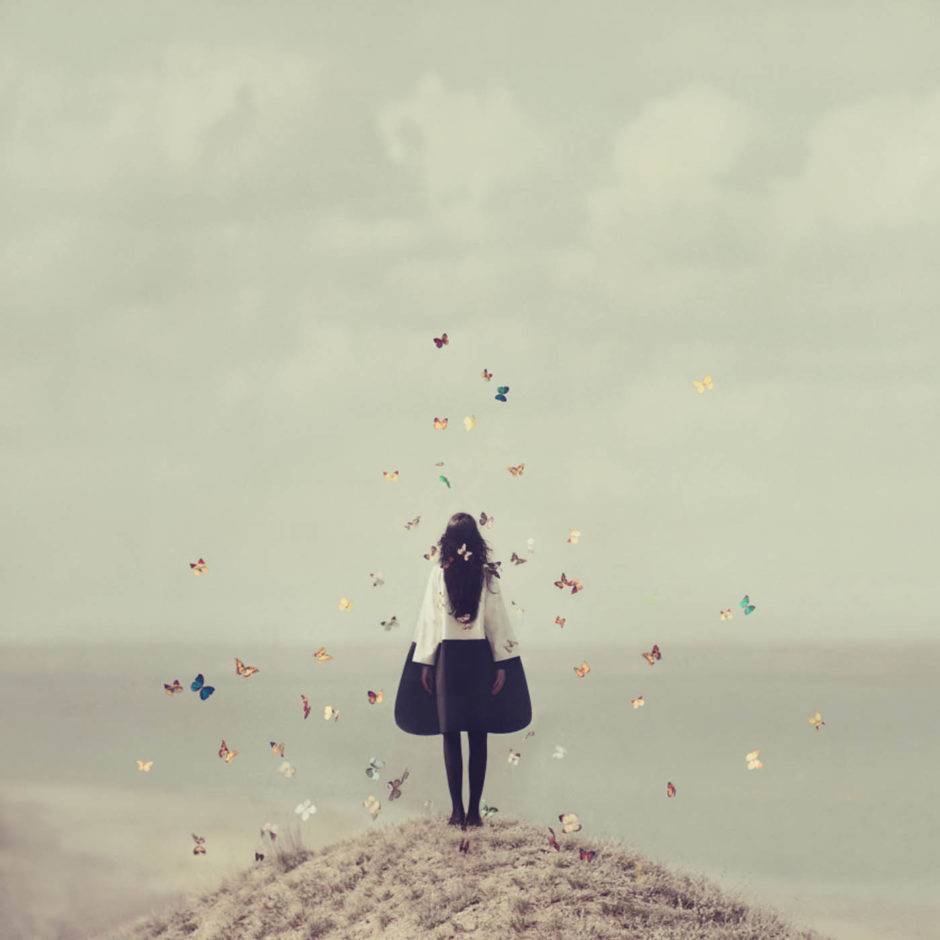 How did you plan the portrait (lights, pose, gear)?
All starts with the little black book where I write down all the ideas. I don't have assistants, so sometimes the preparation for shooting takes several days and accompanied by many experiments, test shootings. For example the frame with a burning umbrella shot on the sixth day of shooting. It spent more than 50 umbrellas, because I could not choose a combination of materials that umbrella at the same time beautifully burned and was safe for the model.
I always use the real props therefore such stories are at each frame. I love this process, even when I realize that some effects are easier draw in Photoshop. This is an important part for me, from which I never give up.
What is the message you want to convey through your photographs? Does minimalism allow you to communicate more easily with the viewer?
I like to show the beauty of nature and human interaction with it. I use simple stories but what is important each viewer sees his own version and understand each photo individually. Depending on the place where he lives or from education and other moments that are in his life. It's amazing. My mission is, that after viewing the viewer feeling was like after reading the book or watched movies.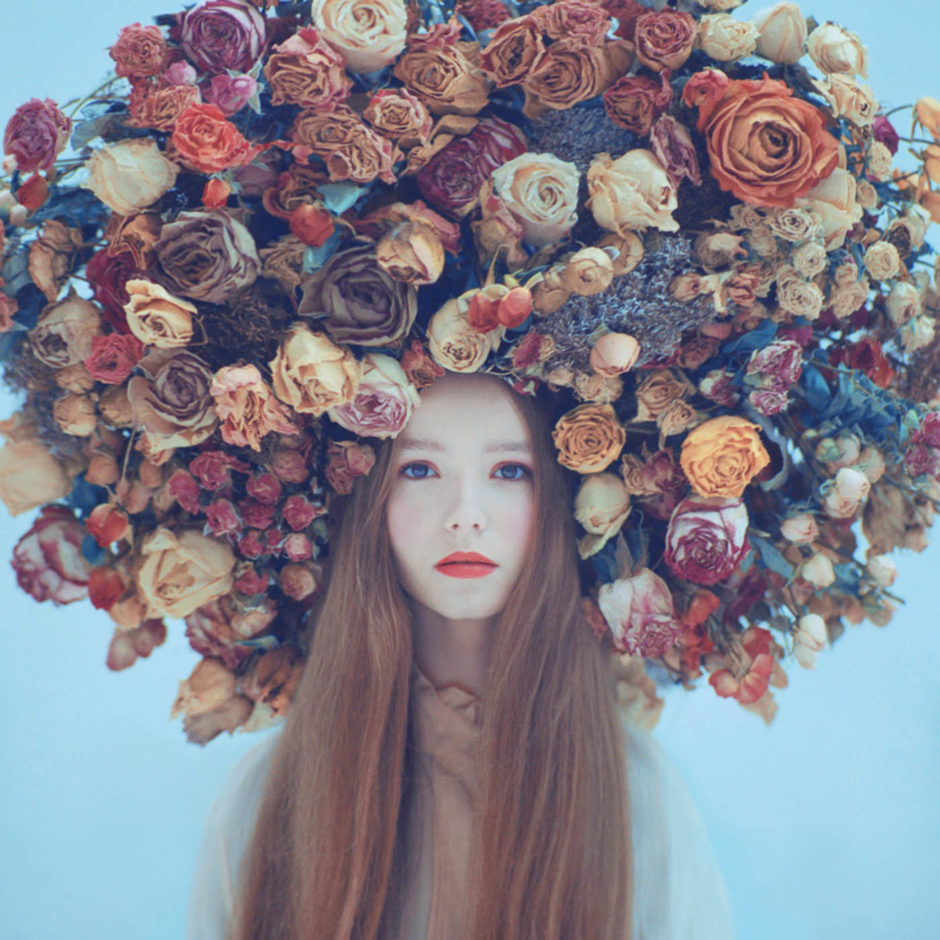 What gear do you use? What is the essential equipment you take with you?
I use Kiev 6C and Kiev 88 cameras with 90mm f/2.8, 180mm f/2.8, and 300mm f/4.0 lenses. My favorite lens of all time is 300mm f/4.0 by Meyer Optik Orestegor.
Tripods and bags by company Manfrotto. My favorite film: Kodak Portra 160 and Kodak Portra 400. And Epson scanners V750Pro and V850Pro.
But is only a tool. No difference what kind of pen written a good book.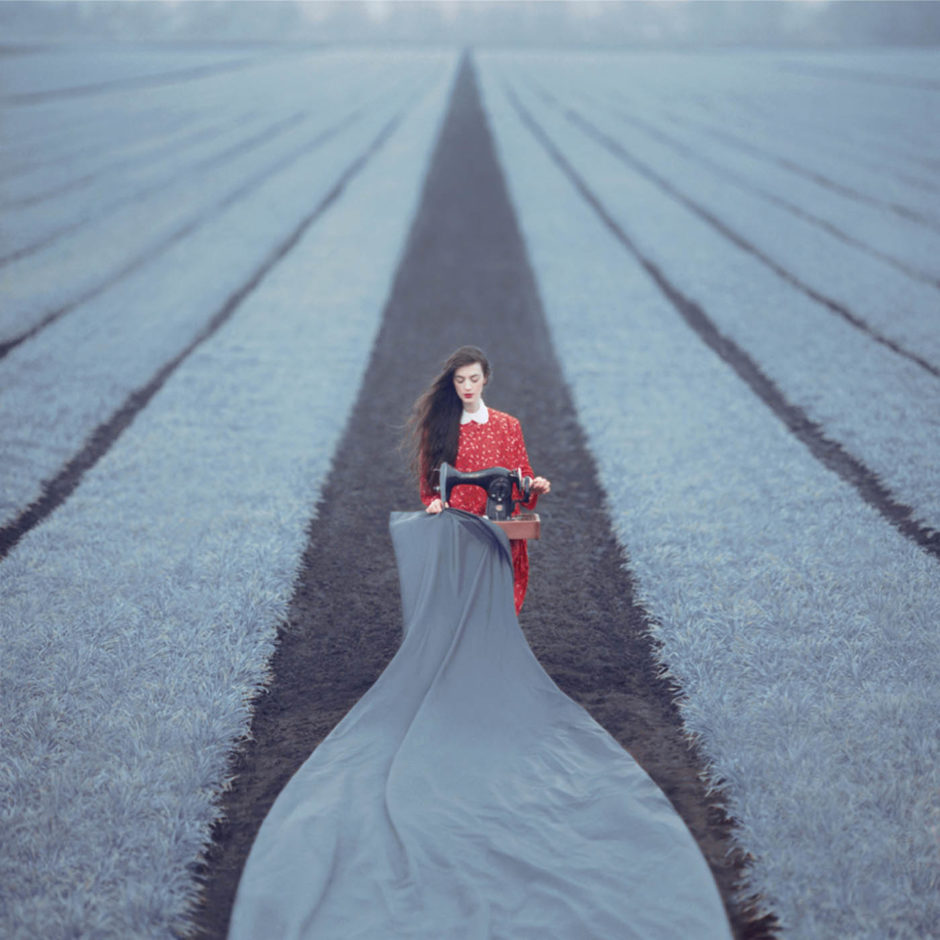 Can you talk about your next project?
I don't like to think beforehand. I promise they will be interesting ! You can find all the news and updates on my website, Facebook and Instagram
What would be your pieces of advice to photographers interested in portrait photography and who want to find their own style?
I recommend constantly experimenting, trying every genre until it becomes clear what genre is your choice. I think the biggest problem for a photographer is laziness, or bad organization. Don't neglect to spend an extra day to get the right props, or the right dress, or even the right weather. A good photograph is the sum of small parts, but each part is perfectly well-thought and elaborate. If you cannot create alone, look for like-minded people: designers, photographers, or simply creative friends to help you find the right idea when shooting.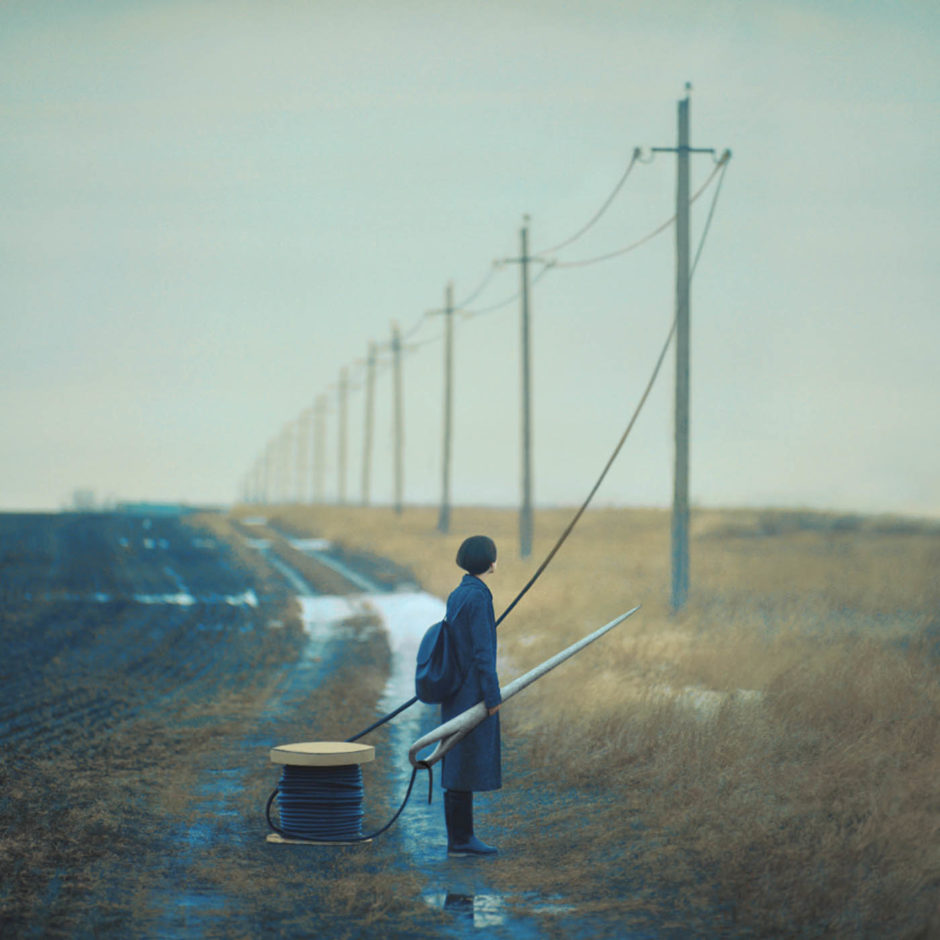 Any last word?
My advice is to focus on creativity and turn mode « work without breaks ». I strongly advise to use your time wisely. It's time to take photos !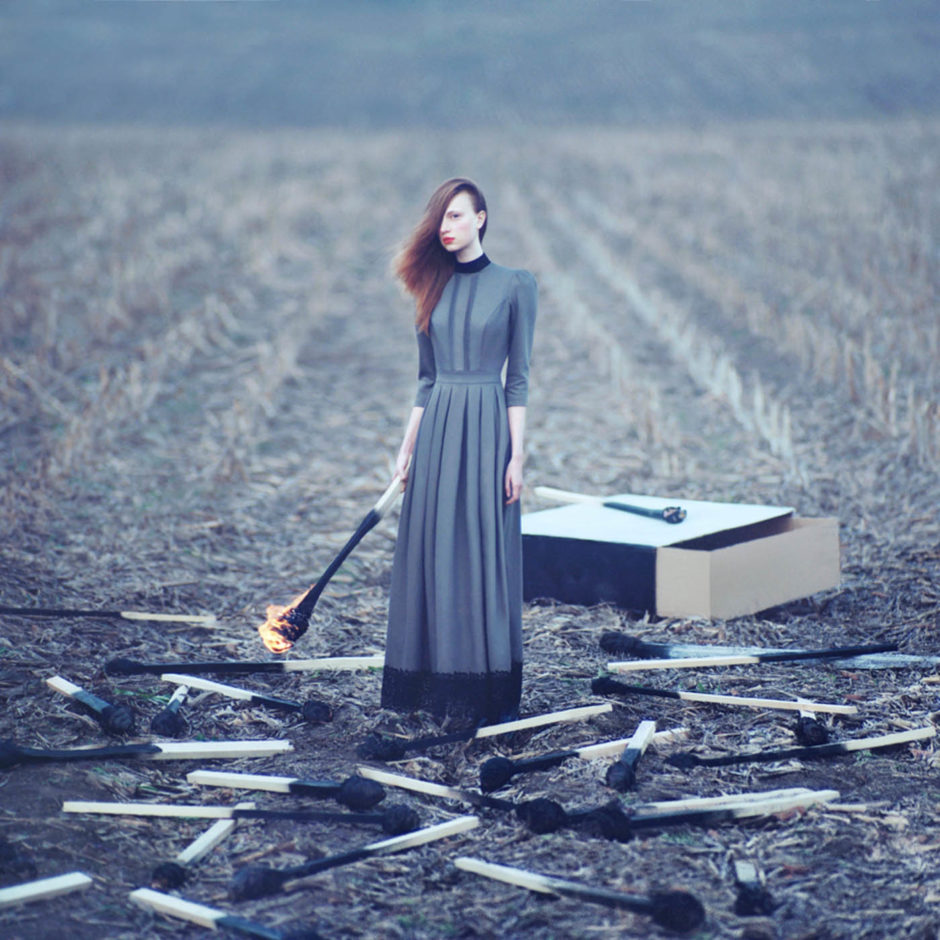 To don't miss Oleg Oprisco new projets, follow him on Instagram and Facebook ! You can visit his website to see more photographs from Oleg Oprisco.